A F33 Avon – A Trend Setter
Posted on by admin
It seems that at a certain age, most women are worried about having a wrinkle-free face. The product launch of A f33 Avon anti-wrinkle cream had more than 62,000 people applying for the 10,000 trial bags that the company was providing for free. Around 60,000 people have signed up for the product in a waiting list all over the country. So, what's the product all about?
A F33 Avon is an anti-wrinkle cream that is believed to be quite effective in removing age-lines and wrinkles from the face. The result of an advance trial campaign having 69 participant women shows that the product can show results within 7 days of regular use twice a day.
A F33 Pro line Corrector Treatment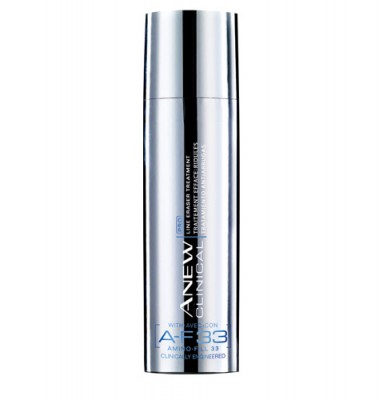 The product is jointly manufactured by Avon and Neostrata, the renowned dermatology laboratory, and contains Amino-Fill 33. It helps in unblocking collagens that are locked in skin cells and gives a younger look to your face. A F33 Avon is said to be a perfect substitute for any cosmetic surgery or Botox. There is no need for women to risk their health to look beautiful and feel confident. Many women who were the part of the pre-launch test have claimed that they have decided not to go for a surgery after using the serum.
A F33 Avon is available for affordable prices. With affordability and performance combined in a single package, the product is creating quite the hype in the beauty industry.
With the way things are going, the launch of A F33 Avon can bring an end to the increased trend of having cosmetic surgeries in women. In today's world, a lot more women feel the need to look beautiful, for different reasons. Cosmetic surgeries are usually considered as a harmful process and women are often criticized for submitting to it. If the product actually works the way it is claimed to be, it can actually mark an end to surgeries for wrinkle removal.
So, all the women out there who are concerned about the lines and wrinkles on their face,  A F33 Avon may be the right choice for you. But remember, wrinkles or not, you'll always be beautiful if you have a confident personality!