Fall/Winter Trends of 2012/13
Posted on by admin
With the fall season we see a change in the air. The mornings are slightly chilly and very soon some parts of the country will start to experience snow. The autumn leaves are not the only things that are falling this year. Many of the beauty trends that were hot last year are also falling. 2012 brought about delirious changes in the fashion world.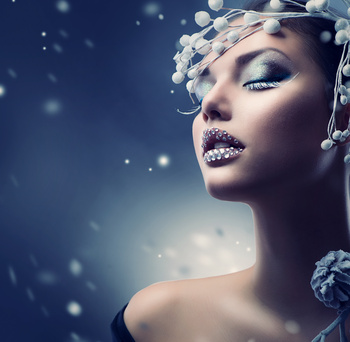 This seasons' fashion trend requires you to rummage through your grandmother's closet. The designers have focused on retro mix with a mix of knitted tweeds, shawls and a mix of laces and floral patterns. Plaids are renewed for the season. The simple checkered pattern looks great as leather trimmed dress, skirt, shirt, and pair of printed jeans, sweater or coat. You can try the bold look with any style and of course you can easily pair it with chic accessory.
The fashion week was highlighted by bold colors and a mix of different materials. Color blocking has given way to fabric blocking. Designers have used two or more fabric materials that are put together in one simple dress. For example, BCBG used leather pockets and fur sleeves on wool. Though it may sound a bit odd, the entire look was splendid. Consumers are in love with this new trend and excited by the new line.
The colors used this year are like always traditional whites, camel, navys, deep reds and other dark shades have graced the runways this year and look divine. The best part of this years fall/winter trend is that designers have enjoyed using the school girl look. Think of Gossip Girl or any preppy European college. This look has gained positive reviews from most of the juniors market and kids and young adults enjoy the idea of a school look that they can sport with ease.
Another major trend that was loved during the fashion week was the return of the hemline and peplums. Frocks and skirts with electro-magnetic colors and dresses with psychedelic visuals further add to the appeal of the upcoming fashion trends. We also enjoyed watching models strut around in trends that were inspired from the 60s and showed elegance and grace that have evolved over the past few years.